Local Berlin New Jersey Tax Preparation and Bookkeeping Service. Est. 1976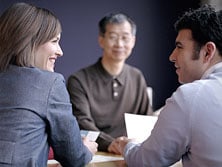 Tax Preparation

401k Advisor

Bookkeeping

IRA Distribution Planning

Payroll Services

Quickbooks Accounting Services
Attention To Detail

Highly Experienced

Dedicated To Client Satisfaction

Year-Round Service

Accurate Honest Return

Tax Preparation Services Available For Prior Year Returns
Mon: 9:00am - 9:00pm Tue: 9:00am - 9:00pm Wed: 9:00am - 4:00pm Thur: 9:00am - 9:00pm Fri: 9:00am - 9:00pm Sat: 9:00am - 9:00pm Sun: Closed
TAX PREPARATION IN BERLIN, NJ AREA
As the end of the financial year, and all throughout the year, get professional advice from a Berlin, NJ, Registered Tax Return Preparer, Pickering's Tax Service. Whether you are an individual or business, we offer the services than can make a difference. We are committed to careful attention to details for you through out the entire Tax preparation process.
Depending on your personal tax preparation and employment status, preparing your tax return can be difficult. The more sources of income and personal assets that you have can also increase the possibility of an error. In many cases, even a small mistake can cause you to lose money, or worse, have you flagged for an audit from the IRS. We are highly experienced and have the knowledge and expertise to help ensure that everything is filed correctly, and we will work hard to find the right deductions that help you save.
We are dedicated to client satisfaction and offer exceptional services with the highest level of professionalism and quality. We can help take the stress and worry out of the complicated process of completing your taxes. Take advantage of the incredible service and extraordinary professionalism of the Berlin, NJ, tax preparation company, Pickering's Tax Service. Don't wait until the last minute! Give us a call and take advantage of our year-round service today.
I'm a paragraph. Drag me to add paragraph to your block, write your own text and edit me.
The following 2022 Fees are approximate and may vary according to the complexity of your returns. Fees include Free electronic filing.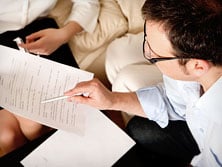 WE ACCEPT THE FOLLOWING PAYMENT METHODS: