Local Berlin New Jersey Tax Preparation and Bookkeeping Service Est. 1976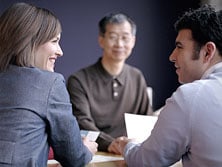 Tax Preparation

401k Advisor

Bookkeeping

IRA Distribution Planning

Payroll Services

Quickbooks Accounting Services
Attention To Detail

Highly Experienced

Dedicated To Client Satisfaction

Year-Round Service

Accurate Honest Return

Tax Preparation Services Available For Prior Year Returns

Member Business & Professional Association Of Berlin

Member National Association Of Tax Professionals

Member Society Of Tax Professionals
Mon: 9:00am - 9:00pm Tue: 9:00am - 9:00pm Wed: 9:00am - 4:00pm Thur: 9:00am - 9:00pm Fri: 9:00am - 9:00pm Sat: 9:00am - 9:00pm Sun: Closed
PAYROLL PROCESSING IN BERLIN, NJ AREA
No matter how many employees you have, our Berlin, NJ, payroll processing company, can streamline your payday process. Pickering's Tax Service helps free up your time. Instead of worrying about cutting paychecks, you can spend your time growing your business and serving your valuable customers. With our careful attention to detail and excellent standards of customer service, we will handle the timely delivery and distribution of paychecks at highly competitive rates. We also offer Direct Deposit with most financial institutions for your convenience.
We are a complete Payroll service including completion of your 1099 forms. Our highly experienced staff is ready to help your business be less stressful and simpler. We give our clients the same comprehensive, skilled service no matter how small or large their operation. We are also proud to offer our clients tax preparation services to help make managing the tax preparations of your business easy and hassle-free. Tax season can be a mad rush of paperwork, forms, and figures. We can help streamline the process to ensure employee paperwork is distributed on time while we also maximize possible deductions for your business.
We are an experienced, professional, Berlin, NJ, payroll service. Pickering's Tax Service is ready to take your call to discuss the needs of your business today. We look forward to helping you. Call right away with any questions you may have about our rates or range of services, and be sure to ask us about our year-round tax preparation service.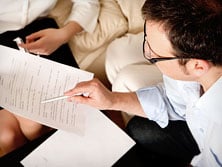 WE ACCEPT THE FOLLOWING PAYMENT METHODS: