Local Berlin New Jersey Tax Preparation and Bookkeeping Service Est. 1976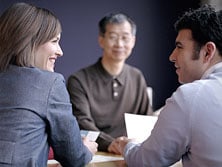 Tax Preparation

401k Advisor

Bookkeeping

IRA Distribution Planning

Payroll Services

Quickbooks Accounting Services
Attention To Detail

Highly Experienced

Dedicated To Client Satisfaction

Year-Round Service

Accurate Honest Return

Tax Preparation Services Available For Prior Year Returns
Mon: 9:00am - 9:00pm Tue: 9:00am - 9:00pm Wed: 9:00am - 4:00pm Thur: 9:00am - 9:00pm Fri: 9:00am - 9:00pm Sat: 9:00am - 9:00pm Sun: Closed
BOOKKEEPING IN BERLIN, NJ AREA
Whether you're a small business owner, a manager at a mid-sized corporation, or a self-employed freelancer, Pickering's Tax Service is at your service. We offer comprehensive bookkeeping services designed to keep your tax preparation in check.
GET YOUR TAX PREPARATIONS UNDER CONTROL
Keeping track of your tax preparation takes a fair amount of time, energy, and patience. And you probably have a lot of other things on your plate. So don't struggle to keep up with all that number-crunching and paperwork. Our bookkeeping services are designed to make your life easier so that you can focus on what you do best.
At Pickering's Tax Service, we're dedicated to client satisfaction, and we're prepared to go the extra mile to earn your business and trust. We pride ourselves on attention to detail in all that we do, and we're ready to put our skills and knowledge to work for you. For more information about our services or to schedule a consultation, call us today.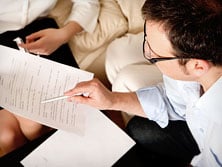 WE ACCEPT THE FOLLOWING PAYMENT METHODS: