Local Berlin New Jersey Tax Preparation and Bookkeeping Service Est. 1976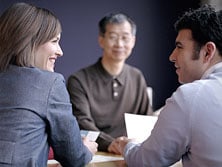 401k Advisor

IRA Distribution Planning
Attention To Detail

Dedicated To Client Satisfaction

Year-Round Service

Accurate Honest Tax Return

Four Decades of

Experience

Prior Year Tax Returns

Evening & Weekend Hours
Mon: 9am-9pm
Tues: 9am-9pm
*Wed: 9am - 4pm
Thurs: 9am-9pm
Fri: 9am-9pm
Sat: 9am - 9pm
Sunday: Closed
BERLIN, NJ

DEPENDABLE TAX RETURN PREPARER FOR

45+ YEARS
Phone #856-318-2839 - Fax # 866-770-4976
For a thorough, professional, and highly skilled Berlin, NJ, Tax Return Preparer, call Pickering's Tax Service
856-318-2839
. We are highly knowledgeable and ready to help you with all of your personal and business tax returns.
Pickering's Tax Service offers solutions to help streamline your financial management and tax preparation regardless of how large or how complex your revenue streams are. No matter how many employees your business employs, we can help your take back your valuable time to focus on your customers, employees, and growth.
plus
eliminate your recurring tax season stress when you take advantage of our year-round services.
Personalize

Services To Fit

Your

Needs
With our exceptional
attention to detail
,
dedication to client satisfaction
and experience of
four decades
serving our local area, we have earned a reputation for
exceptional client care
at
highly competitive rates
.
We value our clients money and time so we work hard to maximize all possible deductions and avoid mistakes that can cause an audit. Work with an experienced, attentive Tax Return Preparer for all your personal and business tax needs in Berlin, NJ by calling Pickering's Tax Service today 856-318-2839.
The following 2022 Fees are approximate and may vary according to the complexity of your returns. Fees include Free electronic filing.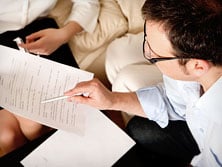 Don't Wait! Contact Us Today!